| Platform | Version | Date |
| --- | --- | --- |
| scantrust portal | 1.41.1 | 11-08-2023 |
Changes​
Portal Enterprise v 1.41.1​
Added code ingestion feature.
This feature will be available to registered companies in the Scantrust system with code spaces enabled on the Work Orders page.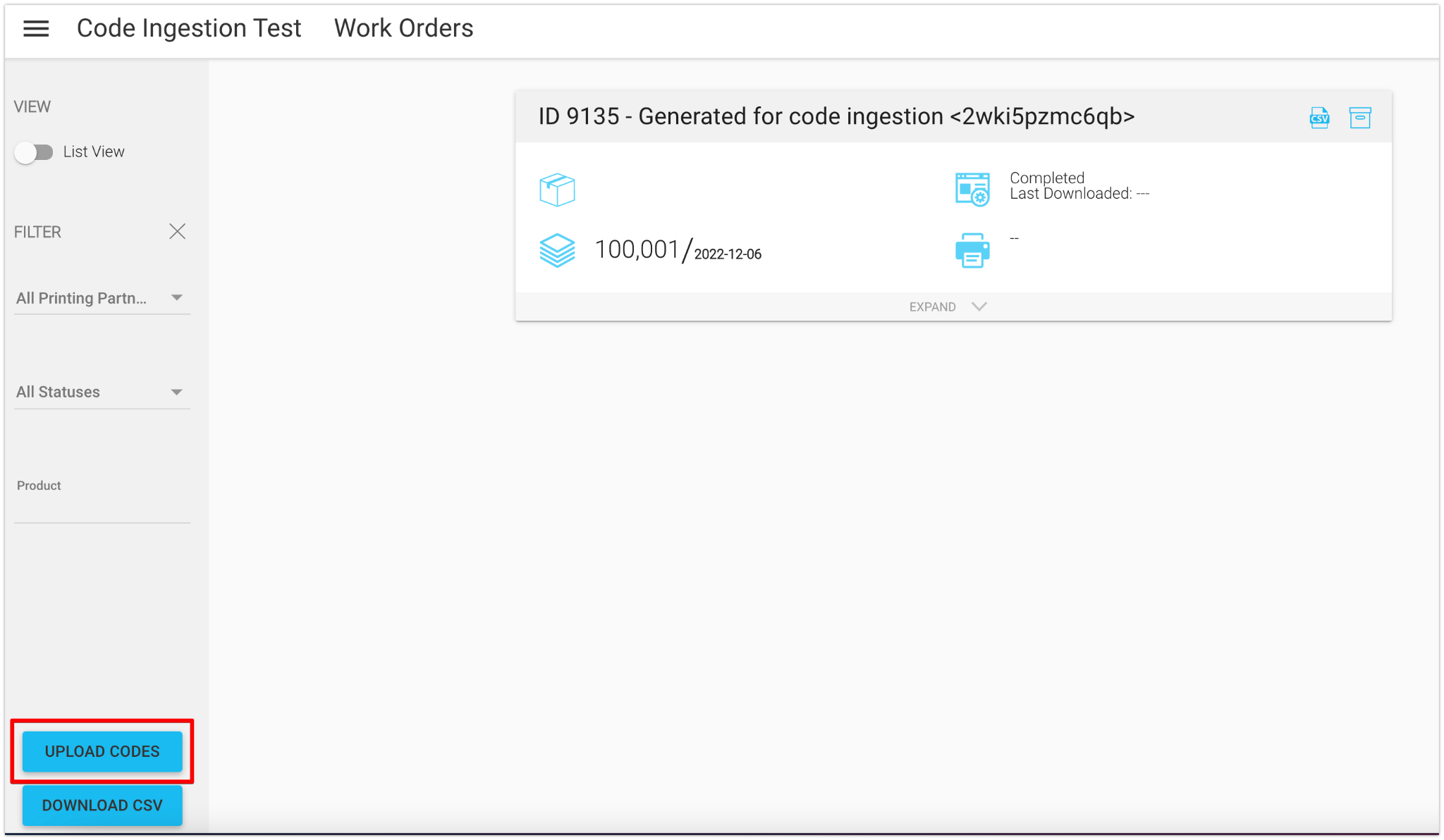 We've introduced features within the portal:
Code Upload: the portal enables you to upload your custom codes conveniently using CSV or Excel formats.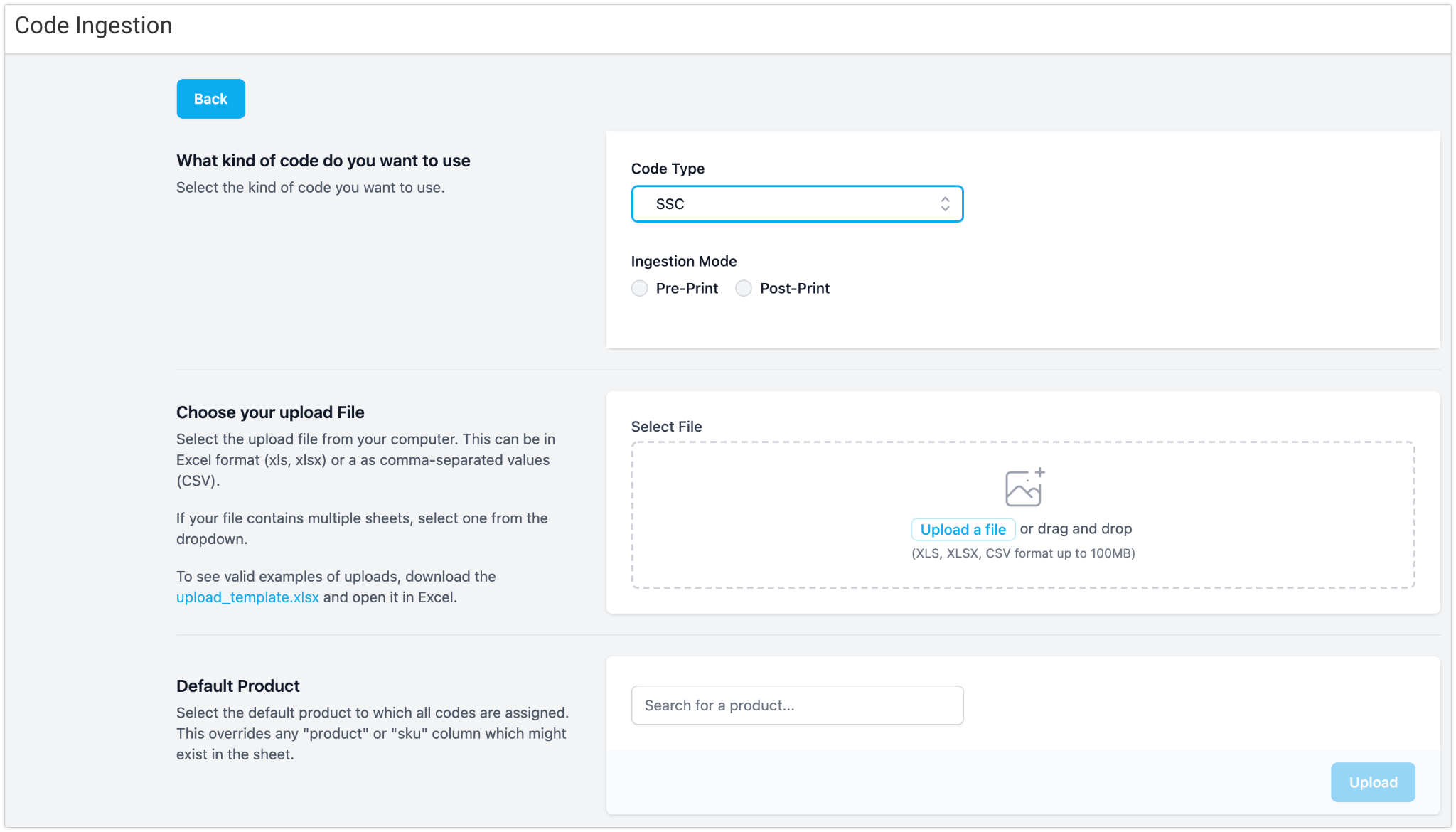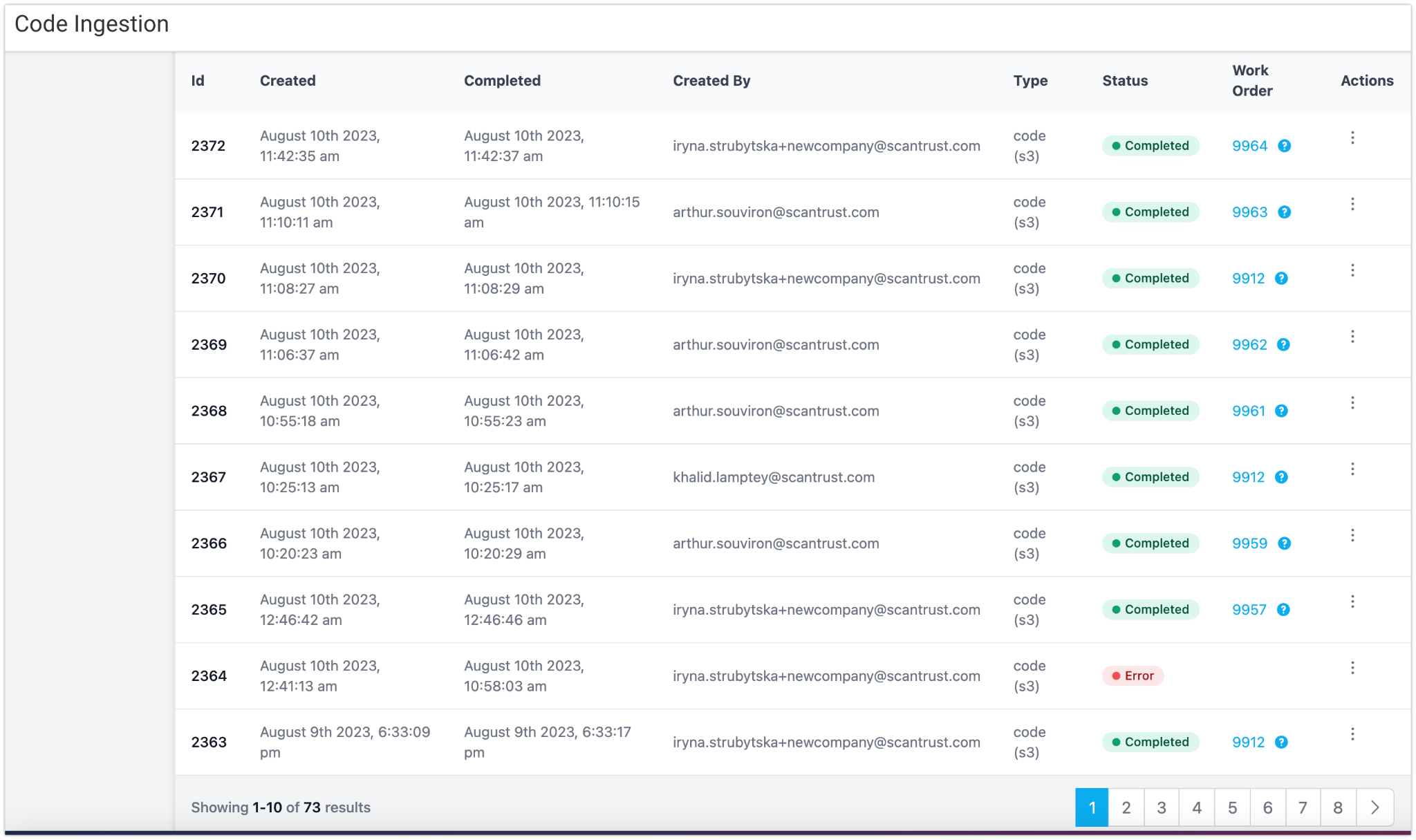 Ingestion Status Tracking: Users can view the status in the ingestion history and will also receive an email with the updated information regarding successful ingestion or an error.

Error Visibility: Easily access information about any errors that occurred during code ingestion.

Enhanced (Meta)Data Integration: Responding to user demands, we've included the capability to embed additional metadata, such as SKU or batch numbers, directly into the extended_id.
There are two modes available for SSC codes.
1) Pre-print: Codes will be uploaded to the WO by the BO before going to PP. In this case, the PP has not confirmed the WO when codes are uploaded and will only get notified to do so when the codes have been successfully ingested for this WO by the BO.
2) Post-print: In this case, a workorder is made with a couple of ST generated codes. The PP is notified as usual and gets the FP image and prints custom ID's. These ID's are later uploaded to this WO while it is in state ready-to-print/printed/completed.
Code ingestion for SSC requires prior creation of a Workorder template and then the Workorder.