| Platform | Version | Date |
| --- | --- | --- |
| scantrust portal | 1.24.0 | 05-06-2020 |
Features​
STC 3.0 Editor integration​
Scantrust's own Content Management System (CMS) -- designed for users to roll out content quickly without needing support from ST developers. With the new STC configurator, a Brand Admin can create and easily customize the consumer landing pages that anyone scanning their QR codes will be redirected to.
The previous version of the basic consumer landing pages had minimum customization available, and even small changes required development team resources to attend to.
Brands can now also use the "Track & Trace" tab in the Configurator to set up a visualization of their supply chain journey, and can easily promote their products via the "Promotion" tab, also found in the Configurator.
Other elements that Brand Admins will now be able to do themselves include:
Adding brand image(s)
Adding Call-to-Action buttons
Adding social media icons and links
Editing the terminology seen after each scan result (i.e.: "Genuine", "Suspected Counterfeit," etc.)
Setting up tabs/modules on the landing page
Adjusting colors and languages to be shown
Users will be able to preview their edits in the portal directly.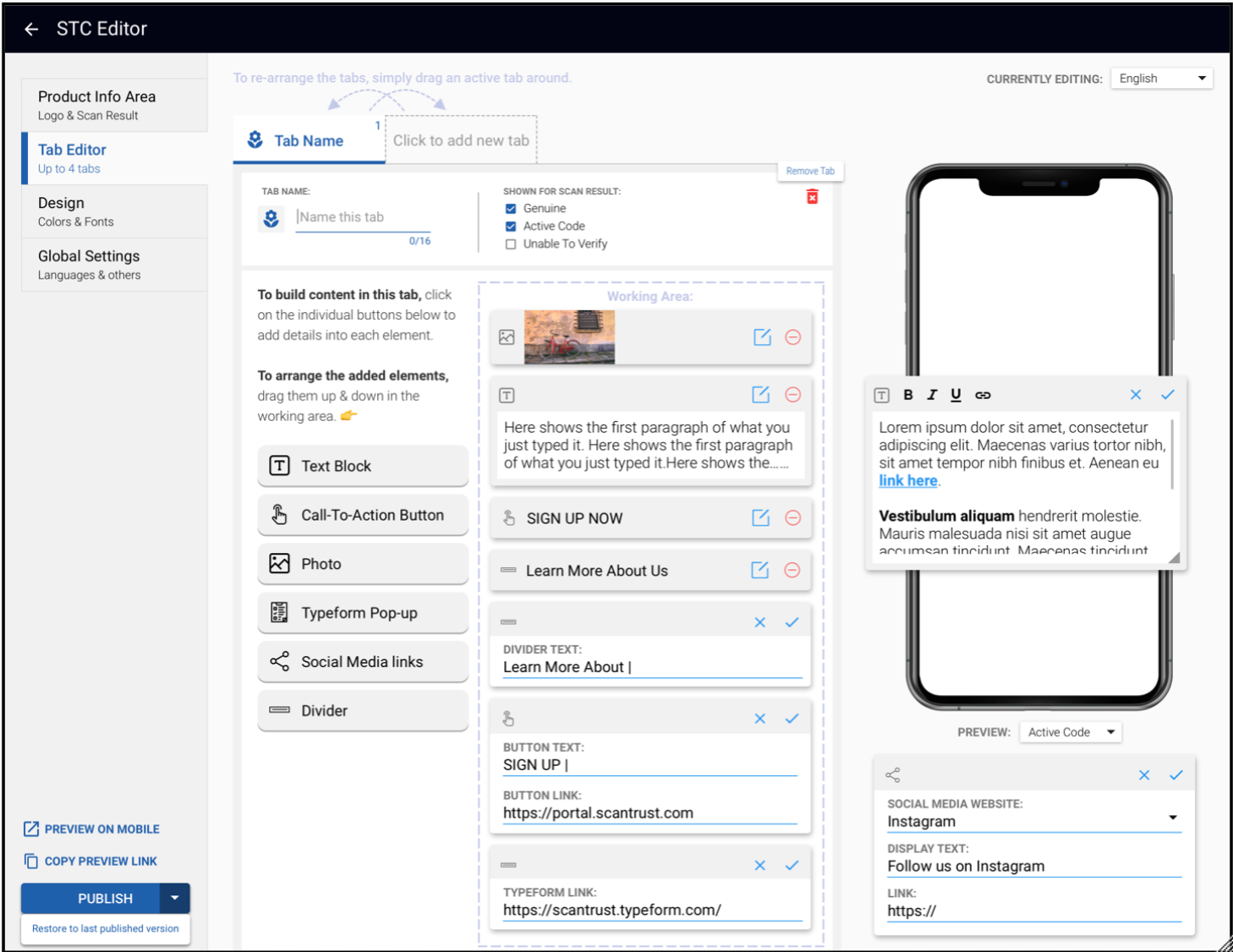 Fixes​
Fixes dashboard user not seeing pagination on the dashboard scan list page.
Fixes issue where a printing partner could edit a SID work order