| Platform | Version | Date |
| --- | --- | --- |
| scantrust portal | 1.0 | 28-02-2023 |
e-label SaaS Portal​
e-label SaaS Portal is a lightweight portal to address the compliance needs for SME wine & spirit makers. It is also Scantrust's product-led growth initiative, in which the product is completely self-serve - customers register, use and purchase the product on their own. The product will act as a communication tool to capture leads for Sales or convert from free user to paid user..
Features​
Users sign up and automatically get 3 e-label Free Forever in their account.
The user who signs up is assigned an e-label user role.
All paid plans (Business 30/50/100 & Premium) are under Free Trial period until 31st March 2023.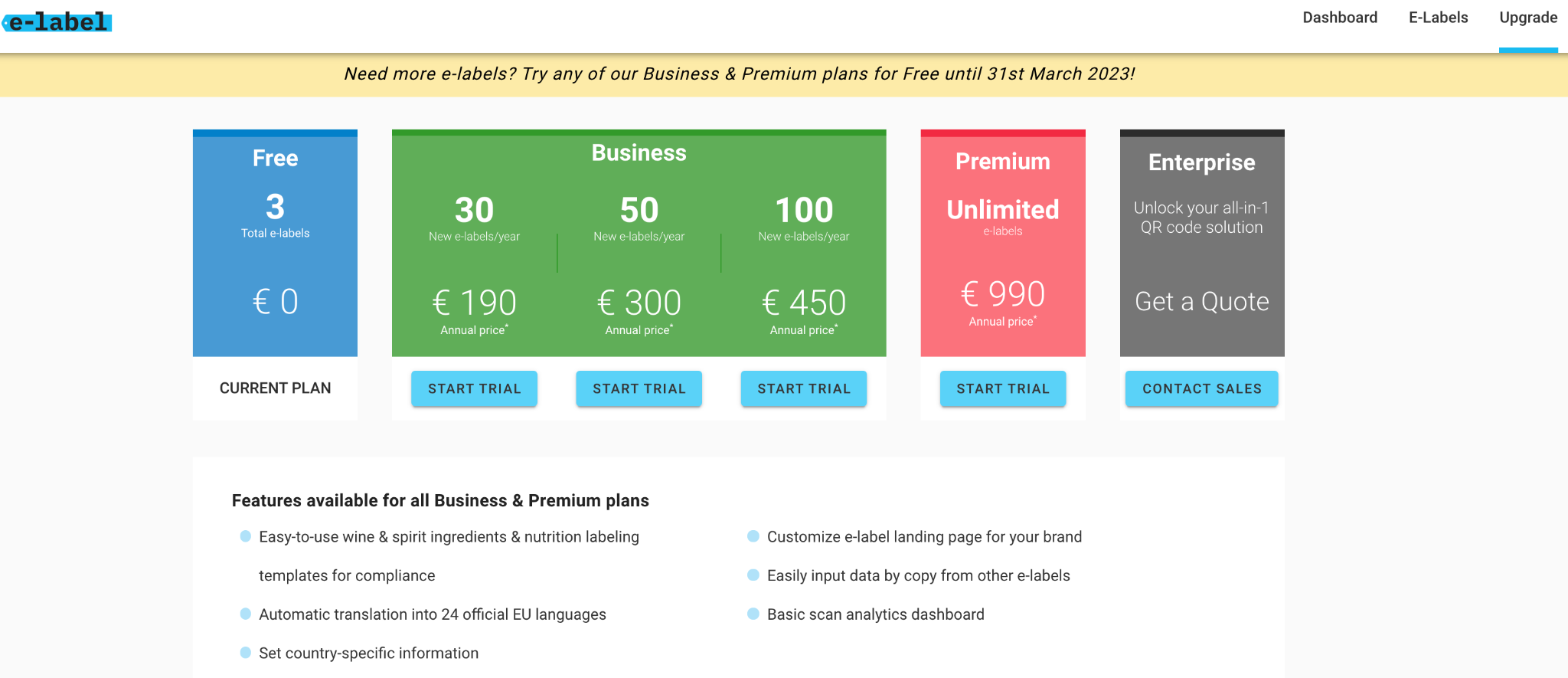 All paid plans (Business 30/50/100 & Premium) have the same set of features, only the number of e-labels differs.
Free Forever plan customers are restricted to using machine translation and customizing e-label landing page (change logo, brand color, footer).
Users who are interested in the Enterprise plan can contact Sales via an embedded Hubspot form.
Product & e-label is a one-to-one relationship, which means you can generate only one e-label per product.
There is no limitation in the number of brands & products that can be created, however, the number of e-labels that can be generated is based on the plan that you signed up for.
The e-label QR codes are set to redirect to the e-label landing page. However, when the e-label is not published, the QR codes redirect to the company URL.
The user has to complete the flow of editing e-label data and generating QR code before downloading the code.
Download scan data feature and the number of scan users are not available for scan dashboard for the compliance with no tracking of user data.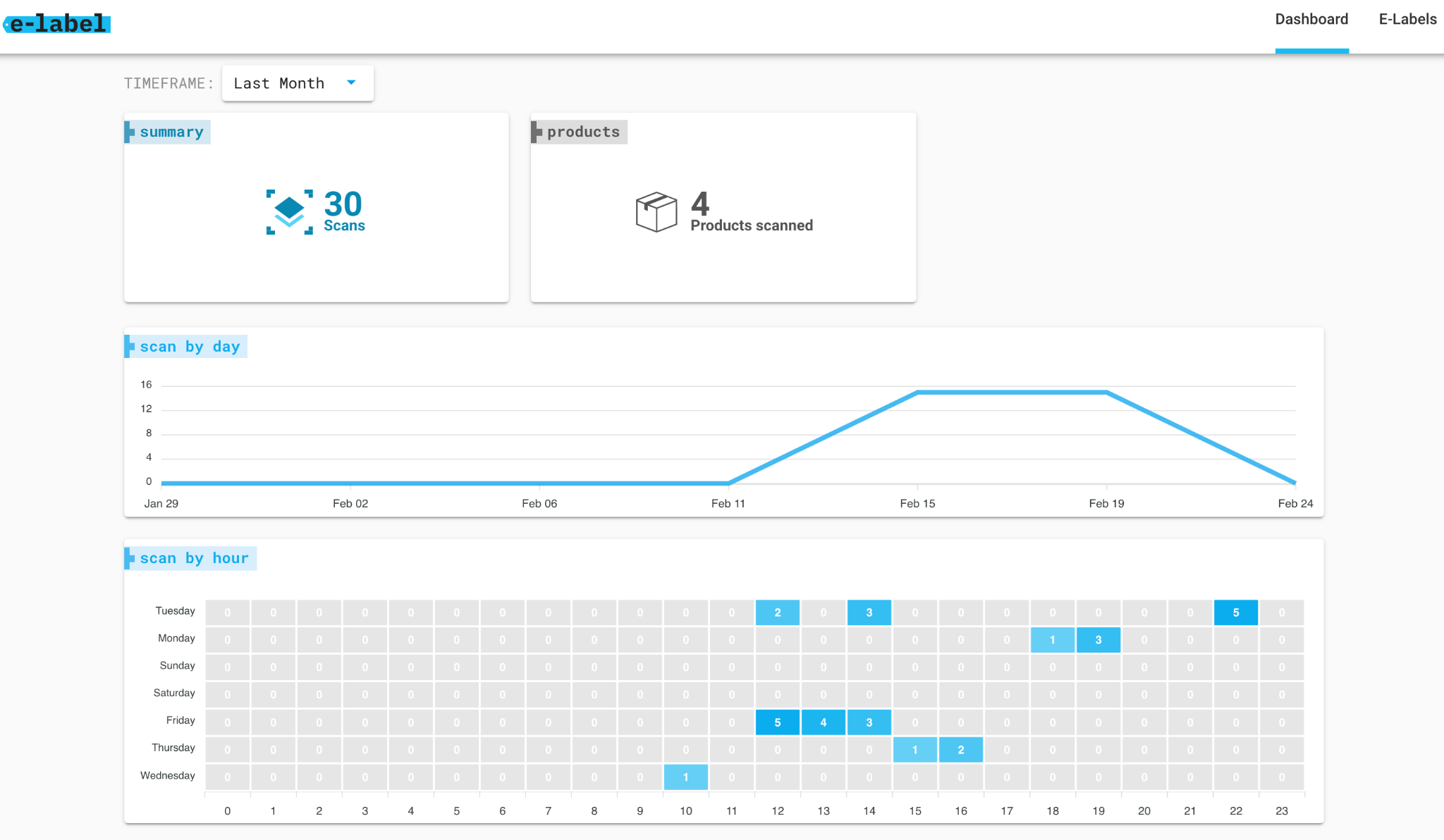 Newly designed notification email templates.